FJPS receives first Impact Factor
Future Journal of Pharmaceutical Sciences has received its first impact factor in Web of Science. Read more here.
About the Society
Future Journal of Pharmaceutical Sciences is the official Journal of the Future University in Egypt. Future University in Egypt (FUE) is a multidisciplinary University established in accordance to the presidential decree no 254 on 2006. It is dedicated to providing quality education, scholarly research and socially responsible public service to the community. FUE comprises six faculties among them, in special position, the Faculty of Pharmaceutical Sciences and Pharmaceutical Industries (FPSPI) lies. FPSPI is accredited by the National Authority for Quality Assurance and Accreditation of Education (NAQAAE).
Future University in Egypt is an educational institute committed to distinction, innovation and quality standards. FUE's priority is to stay abreast with the national, regional and international changes taking place in the interrelated fields of education, scientific research and community development, while consolidating values and professional ethics.
Aims and scope
Future Journal of Pharmaceutical Sciences (FJPS) is the official journal of the Future University in Egypt. It is a peer-reviewed, open access journal which publishes original research articles, review articles and case studies on all aspects of pharmaceutical sciences and technologies, pharmacy practice and related clinical aspects, and pharmacy education. The journal publishes articles covering developments in drug absorption and metabolism, pharmacokinetics and dynamics, drug delivery systems, drug targeting and nano-technology. It also covers development of new systems, methods and techniques in pharmacy education and practice. The scope of the journal also extends to cover advancements in toxicology, cell and molecular biology, biomedical research, clinical and pharmaceutical microbiology, pharmaceutical biotechnology, medicinal chemistry, phytochemistry and nutraceuticals.
About the Editor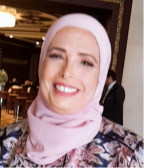 Professor Hanan Refaat is the Editor in Chief of Future Journal of Pharmaceutical Sciences and Dean of Faculty of Pharmacy, Future University, Egypt. Prof. Refaat received her PhD in the field of Pharmaceutical Organic Chemistry at Faculty of Pharmacy, Cairo University, Egypt. Dean Hanan Refaat has a great experience on the academic and managerial levels including, not exclusively, development of Pharmacy educational programs, programs international and national accreditations. Her research interest is mainly pharmaceutical drug development and drug design as well as molecular docking. Prof. Refaat has supervised and participated in several research activities in collaboration with different cross-nations' researchers that produced numerous scientific publications in the national and international journals.
Annual Journal Metrics
2022 Citation Impact
2.6 - 2-year Impact Factor
2.7 - 5-year Impact Factor

2022 Speed
13 days submission to first editorial decision for all manuscripts (Median)
106 days submission to accept (Median)

2022 Usage
572,411 downloads
74 Altmetric mentions
ISSN: 2314-7253 (electronic)